General Contractor in Langhorne, PA
Since 1952, John G. Moser & Son, Inc. has been the trusted name in commercial and residential construction, serving the greater Langhorne, PA region. For nearly 70 years, we've been the company clients choose for exceptional building services, from cosmetic renovations to large-scale additions. We offer a premium-quality, stress-free construction experience, every time—not to mention quality results that speak for themselves.
---
Full-Service General Contractors, Committed to Excellence
Looking to add beauty and function to your commercial space or your home? The construction experts at John G. Moser & Son, Inc. can bring your dreams to life. We're third generation builders and remodelers who specialize in high-quality commercial, institutional and residential construction. We believe in being an "integrity above all else" company, ensuring client satisfaction with every project. Our team brings generations of experience, attention to detail and an unrelenting passion for the best possible service to every project. Serving you is the foundation of our business!
Our team of remodeling contractors can transform any Langhorne, PA building. Whether you're expanding your business with a high-quality addition or need to remodel an entire college campus, we welcome any project of any size, and strive to imbue it with excellence from start to finish. From new framing and interior buildouts, to electrical and plumbing systems, to finishing touches like drywall and paint, we offer a full range of services to ensure a seamless construction process every time. We're mission-focused and driven by a penchant for quality that's served us well for decades. Expect inclusive service from a team of well-coordinated, well-managed general contracting experts.
We welcome projects of all sizes and scopes, residential, commercial and institutional.
We're proud to be a family-owned and -operated company, three generations strong.
We never shy away from difficult or unique projects that other contractors won't attempt.
We're licensed, bonded and insured, always putting safety and excellence above all else.
We're proud members of the National Federation of Independent Business (NFIB).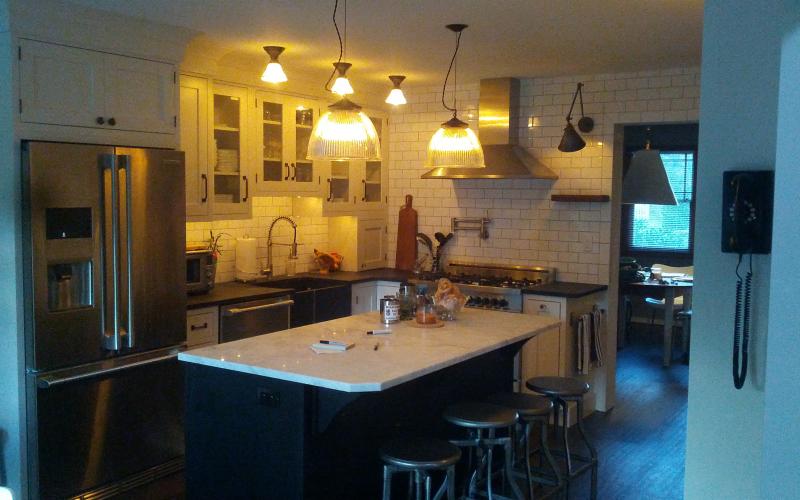 Working with one team who can do it all
saves you time, money and hassle.
When you choose John G. Moser & Son, Inc., you can always count on seamless results that enhance both the appearance and function of your building. We shape your space around your needs, wants and expectations, for results that feel natural, look great and exemplify your interior. We're ready to get started on your project whenever you're ready.
Trust Proven Remodeling Contractors
Whether you're remodeling a bathroom or renovating an entire building, our third-generation builders welcome any and all projects. Contact us today to learn more about our comprehensive construction capabilities. Providing the best in commercial, industrial, institutional, and residential renovations and remodels in Langhorn PA and Levittown, PA | Croydon, PA | Bristol, PA | Willow Grove, PA | Horsham, PA